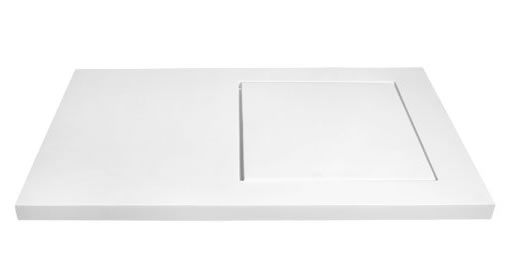 Finding the flush mount electrical outlets made me want to see in what other places one could create a seamless look. I can picture this being installed flush with the floor with a similar flooring material throughout to create a unified look. The price isn't too cost prohibitive and it doesn't look overly complicated to install– your plumber, or you, if you're the DIY type, could probably do it in a few hours.
Made of a poly-resin blend.
Shower tray has matte finish that is easy to maintain.
Overall dimensions: 47″ W x 27-1/2″ D x 2-3/4″ H.
Drain cover dimensions: 19-1/2″ W x 19-1/2″ D.
Tags: concealed, flush mount