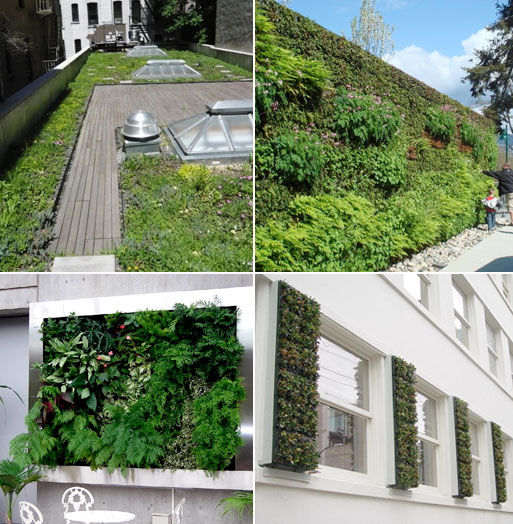 Audrey over at the Dwell Blog wrote a short article about green roofs that's worth a look. Installation is not as simple as I'm sure we'd all like to believe, but when done right, green roofs can have important economic benefits that add up into one smart investment.
When looking through some of the companies offering green roof systems, there was some impressive photos of Green Wall Panels by G-SKY that had me imagining my second floor patio walls completely covered in greenery. Might be just the thing for those of us who can't quite commit (or afford) to redo our roofs yet, but still want to scratch that itch of 'green-ing' our home a little bit more. Pricing depends on plant selections, wall type, and overall size.
There's also ELT Living Walls (not shown), which are a bit more accessible (and affordable, starting at $189.00).
(photo on upper left
[via Dwell Blog]
Tags: eco-friendly