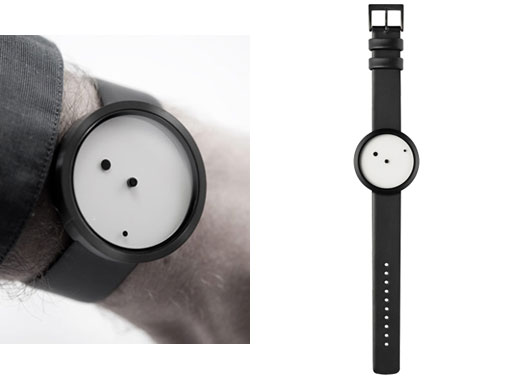 Dots replace hands to keep the time, giving this watch a rotational (think solar system) feel. The biggest dot shows the hour while the smallest represents the minutes.
Stainless steel case, leather strap.
Designer: Denis Guidone
Small Ora Lattea Watch, $155.00
Large Ora Lattea Watch, 1.6″ dia., $180.00
Available from
Fitzsu
, 155.00.
Tags: Gifts