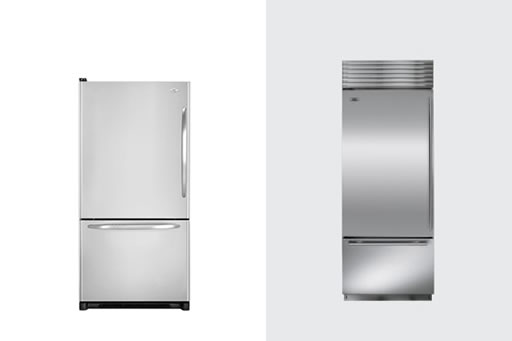 Sub Zero Looks for Less
Written by Kris on November 4, 2008. Permalink
I really want a Sub Zero refrigerator but I don't want to pay $6000 when I can get one with similar dimensions and appearance for a lot less.
Here's my plan: I'm going to get a Maytag or other rectilinear refrigerator for less than $1200 and then to give the refrigerator a built-in look, I'm going to have a vent custom made in stainless steel to dimensions that will equal the width of the refrigerator and so the height will match the height of the cabinets.
Additionally, I'm going to remove the curved handles of the refrigerator and replace them with straight line handles.
[posted by kris]