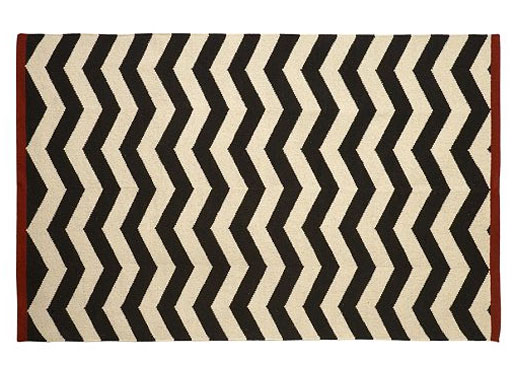 More zig zags for your viewing pleasure. Thankfully, this rug is available in many different sizes (at somewhat reasonable prices) so you can fit it in any place that needs a bit more action (in a visual interest sort of way).
80% wool/20% cotton.
Hand loomed and hand bound on all sides
$39.00 – $649.00
Available from
west elm
, 39.00.