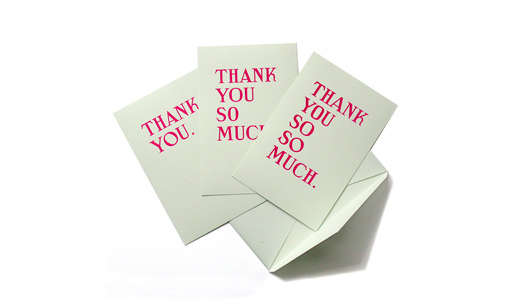 One of these cards is sure to adequately convey just how grateful you are.
Three different thank you cards depending on how much you want to thank the recipient. Uses a custom typeface Ziroli that has multiple glyphs, making it possible to adjust line widths and the personality of each card. Printed letterpress on polymer plate. Crane's 100% cotton paper and envelopes. Magenta/Red ink. DWRI Letterpress, 2007
You'll get one of each card and three envelopes.
$10 .00, Buy it here.
Tags: Gifts, Gifts $1-$25