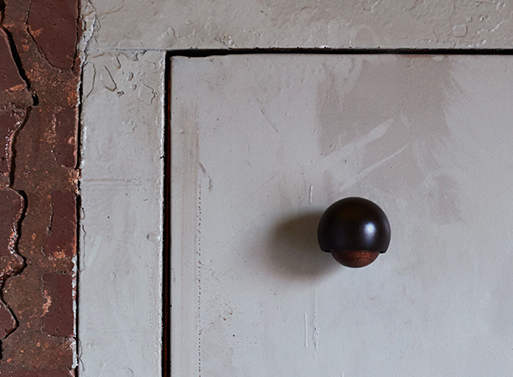 You may not need a door chime, but wouldn't it be nice to have a gentle announcement of a door opening or closing? Assassins Friends and family members (or customers?) would be thwarted from sneaking up behind you to scare you silly, that's for sure, or you can just think of it as a 'welcome' and 'goodbye' each time someone comes and goes. The Tama Door Chime installs easily via its magnetic back or included mounting plate.

Maker: Timbre
Designer: Mikiya Kobayashi
Made in Japan.
Dimensions: 2.4" (w) x 2.5" (l) x 2.6" (h) or 63mm (w) x 64mm (l) x 67mm (h)
Weight: 4 oz or 120 g
Materials: Aluminum, Walnut wood, Neodymium magnet
"The walnut wood portion taps against the aluminum upper dome to create a gentle clanging sound."
Available from
Natala Natala
, $60.00.