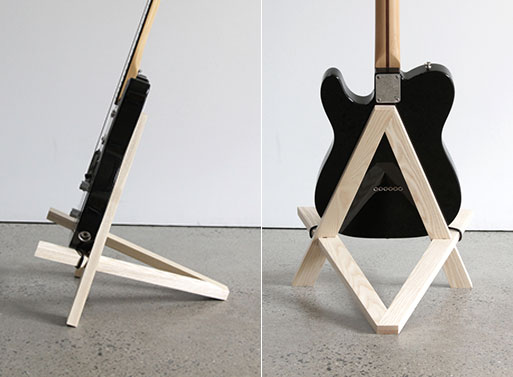 I think I linked to this on a previous Friday Links list, but a few new product photos get it extra recognition. The Stol is a collapsible guitar stand that's very easy on the eyes. It's composed of two A-frame pieces that slot together to create a simple stand worthy of your best guitar. Knock the stand back down for flat storage, no tools necessary.

Stol is Swedish for "chair" by the way.
Available in small body or large body sizing.
Finish Options: Natural Ash, Natural Walnut, Jet Black
Dimensions: 16″ W x 17″ D x 2″ H (flat)
Available from
Format Fine Goods
, $179.00.
Tags: Gifts, Gifts $100+