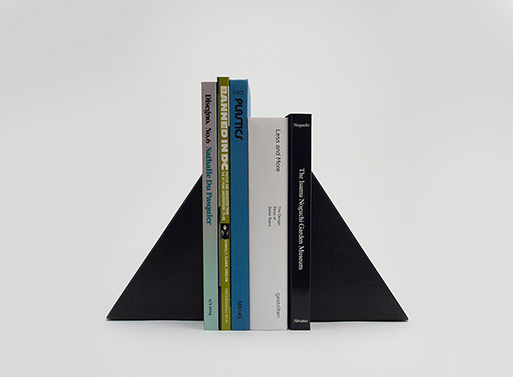 It's next to impossible for me to pass up a pair of delightfully simple bookends, and, of course, these are by DANIEL/EMMA, so I really have no choice but to show them to you. Machined from a single block of granite, each bookend set will support the heaviest books in your collection, no doubt about it.

What else to say? Choose the Jet Black, so you can sit back with a glass of your favorite beverage (whiskey from Japan?) and look very, very cool amongst your minimal, dark things. Bonus points if you choose to read something esoteric or existential (either will do) while occasionally glancing up to appreciate your smart abode.
Designer: DANIEL/EMMA
Available in Jet Black and Elberton Gray.
Dimensions (each): L 4.5″ W 2.5″ H 6.75″ (L 11cm W 6cm H 17cm)
Materials: Granite
For sales outside the US, visit Daniel/Emma's shop directly for purchase.
Updated price and link; originally posted Aug 19, 2015.
Available from
Field
, $180.00.
Tags: Gifts, Gifts $100+