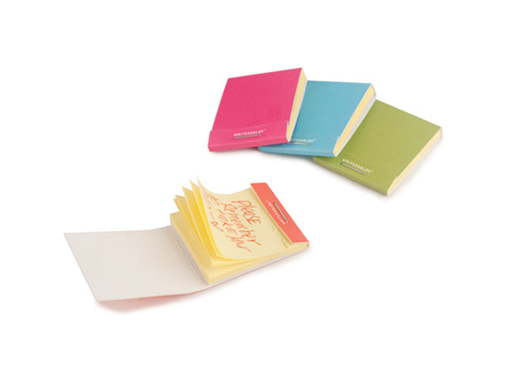 For the sticky-note addicted, this is a no brainer. You know how sticky notes get quite gross when in a pocket or bag? They pick up all manner of lint and random bits of something that you'd rather not see when checking a grocery or to-do list. This smart idea of a Sticky Note Matchbook keeps notes pristine and protected, plus the size is perfectly pocket sized (for us persnickety people). Pack of 4 for $2.

Pack of 4.
30 perforated sticky notes in each matchbook.
W 1.5″ x L 2″
Also on Amazon for $4.89.
Available from
Kikkerland
, 2.00.