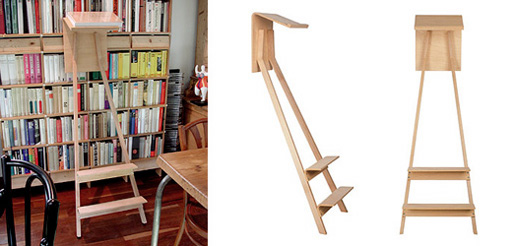 This witty library ladder is perfect for anyone who has bookshelves that stack higher than their arms can reach.
"Lightweight and easy to use library steps that can be leaned against virtually any bookcase. The book-rest invites you to stop and peruse a volume or can be used as a writing surface, making the ladder similar to a stand-up desk. The surface that leans against the wall or shelving is covered with grey felt. Made from solid beech."
Please allow 28 days for delivery.
Dimensions: h150 x w51/33 x d50cm