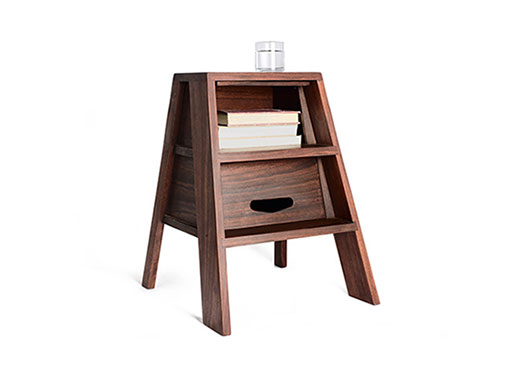 You won't like the price of this step stool, but you will understand it once you see that it packs a lot more punch and pizzazz than anything you'd find at a hardware store. Architect-turned-furniture designer Aaron Poritz designed the Hardwood Step Stool with storage in mind. Slide-away storage panels for books- or anything else you'd rather not see on a daily basis- are tucked in between each step, making it a handy storage option and side table as well as a functional step stool. Nicaraguan craftsmen make the Hardwood Step Stools from century old Nancinton trees felled during the destruction of Hurricane Felix.

Dimensions: 21″h x 15″w x 16″d (53.3 cm x 38.1 cm x 40.6 cm)
Materials: Nacinto wood
Made in Nicaragua
Available from
Kaufmann Mercantile
, $579.00.