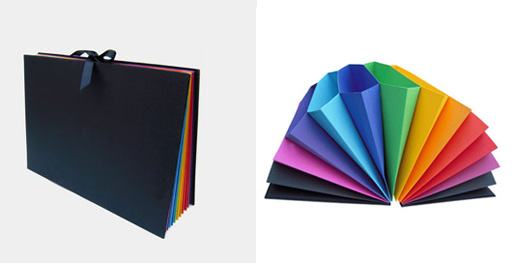 With such lovely colors, how could paperwork be a drag….well, maybe it'll just be less of a drag.
Brighten your day with the very pretty, very practical Rainbow Expanding File. Covered in fabric with a ribbon tie closure this colorful expanding file features 12 vividly-hued folders to help you sort and categorize your paperwork.
Measures approximately 13.5" x 9.5"
$32.00, Buy it here.
(I neglected to bookmark which blog I originally saw this on, apologies to whomever originally posted it…)
Tags: Gifts, Gifts $26-$50