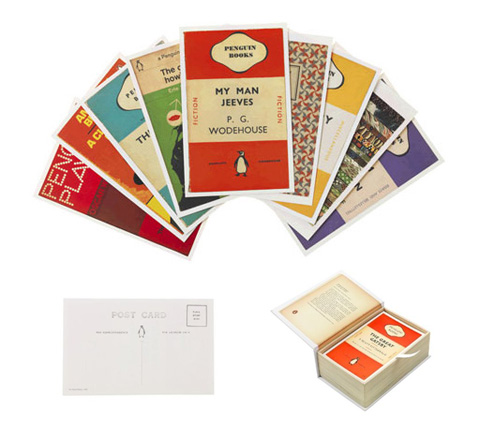 Do you know how Penguin books got started? Well, here you go*.
A shortened version for those of you too lazy to click on the link:
A collection of 100 postcards, each featuring a different and iconic Penguin book jacket. From classics to crime, here are over seventy years of quintessentially British design in one box. In 1935 Allen Lane stood on a platform at Exeter railway station, looking for a good book for the journey to London. His disappointment at the poor range of paperbacks on offer led him to found Penguin Books. The quality paperback had arrived. Declaring that 'good design is no more expensive than bad', Lane was adamant that his Penguin paperbacks should cost no more than a packet of cigarettes, but that they should always look distinctive.
Also available here for £14.99.
Tags: Gifts, Gifts $26-$50