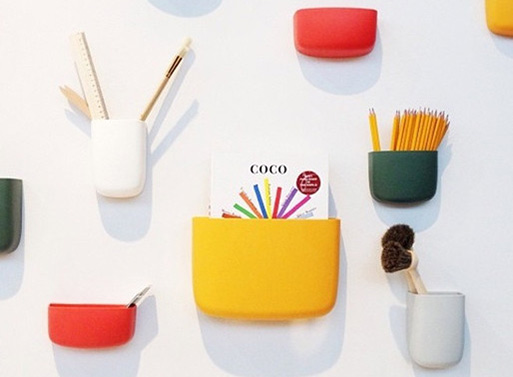 A few Pocket Wall Organizers could be just the thing to get your work area tidied up. Made of polypropylene, the rounded pockets come in several appealing color options. Should they ever get dusty or dirty from pencil shavings and other desk detritus, you can simply stick them in the dishwasher for a deep clean.

Material: Polypropylene
Colour Options: Black, White, Light Grey, Spicy Orange, Golden Yellow, Dark Green
Sliding mounting bracket included.
Available from
The Modern Shop
, CAD22.00.