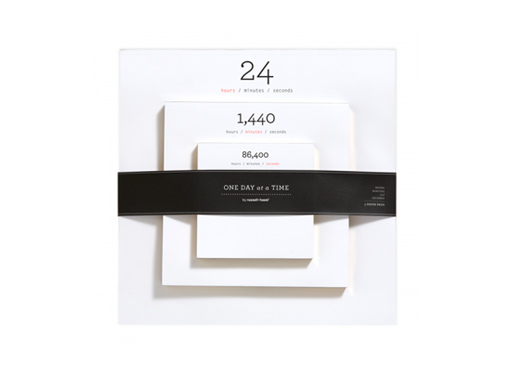 Should you need reminding, this notepad set has the hours, minutes and seconds in the day. Maybe you could organize your tasks by how much time they take? Just an idea.
Sold as a trio.

Size: Small pad: 4-/2 x 4-1/2" (80 sheets)
Med pad: 7-1/4 x 7-1/4" (80 sheets)
Large pad: 11 x 11" (150 sheets)
Available from
russellandhazel.com
, 30.00.
Tags: Gifts, Gifts $26-$50