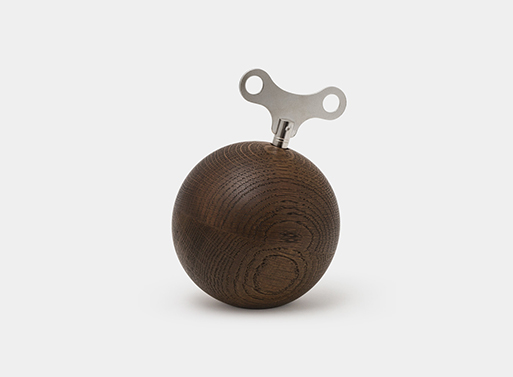 What do you get the person who has everything? A Mozartkugel Music Box, of course. Turn the key and Mozart's 'Voi Che Sapete' from 'Marriage of Figaro' begins playing from inside the large, solid wooden ball. Magic? We wish. This wind-up music box is cleverly designed by Adam + Harborth of Siebensachen and is available in Light Beech, Dark Smoked Oak, special edition #01 Snowball, or special edition #03 Golden Oak.

Designer: Adam + Harborth
Maker: Siebensachen
Material: solid light beech or dark smoked oak, waxed; with 18-note chime
Dimensions: Ø9.2 CM
Origin: Germany
Ring-shaped metal cradle included.
Available from
Ode to Things
, $120.00 - 170.00.
Tags: Gifts, Gifts $100+