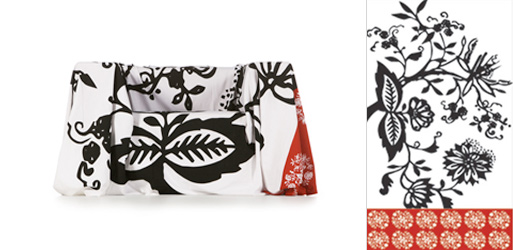 So, instead of spending $1000-$2000 on a new sofa or chair, you could just spend $450 on a throw to cover up your old one. Whether or not that's a good idea is up to you.
Printed cotton throw available in two patterns: Pantheon (by Studio Job) or July 2005 (by Marcel Wanders). Made in the Netherlands.
Material(s): Cotton
Dimensions: 110″ X 65″

$455.00, Buy it here.
Tags: Marcel Wanders, Moooi