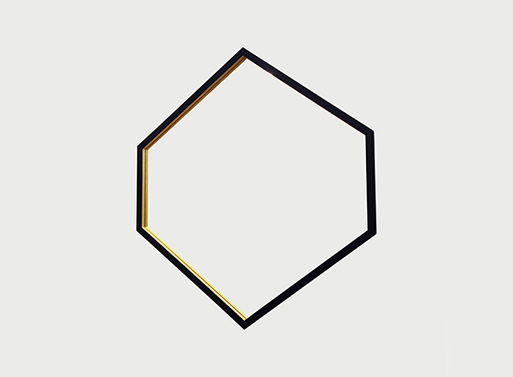 Mirror, mirror, on the wall… you're different enough to hang in my home. The Hex Mirror by by Alex Drew & No One features a contrasting inside edge just to make it more special. They also offer the Simplex Mirror, which has a triangular mirror inside a rectangular frame, with a few lines thrown in to accentuate the point. The Simplex Hydrangea, perhaps my favorite, has the same design but with an antiqued, color-washed mirror. Oh, and to make things even better, you can work with the designer to change up the colors to suit your specific taste. Fun.

Design by Alex Drew & No One
Made to order in Detroit, MI.
Hex Mirror, above, $1,250.00
Dimensions: 40″ L x 38″ W x 1.25″ H
Materials: Ash, White Oak, Walnut, 23K Gold Leaf, Silver Leaf
Finish: Ebonized, White washed, or Natural

Simplex Mirror, $1,100.00
Materials: Ash Wood, Mirrored Glass
Dimensions: L 36″ x W 1.25″ x H 40″

Crystal Mirror, $550.00
Dimensions: 48″ L x 16″ W x 1″ H
Materials: Maple, White or black lacquer, stained glass detail customizable
Antiqued mirror or bronzed mirror option priced per request.
Available from
Work Of
, $550.00+.