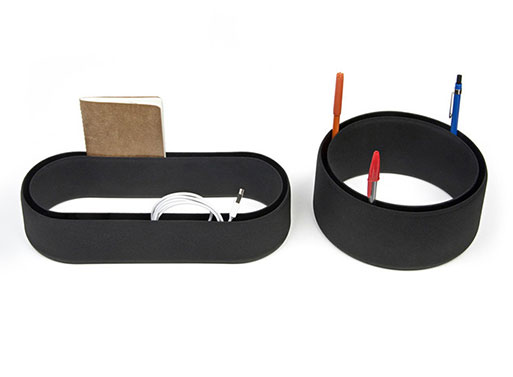 How about a ring to round up your pens and pencils? The MATT collection is made of black soft plastisol, a textured, somewhat flexible material that feels like rubber. Choose between the Ring, $45, or Oval, $59.

Designed by Sylvain Willenz for Objekten.
Made in The Netherlands.
MATT Pen Holder Ring, $45.00
MATT Pen Holder Oval, $59.00
Available from Leibal.
Also available directly from Objekten, €31.90 – €64.90.
From our archives; originally posted Nov 11, 2013.
Available from
Leibal
, 45.00 - 59.00.