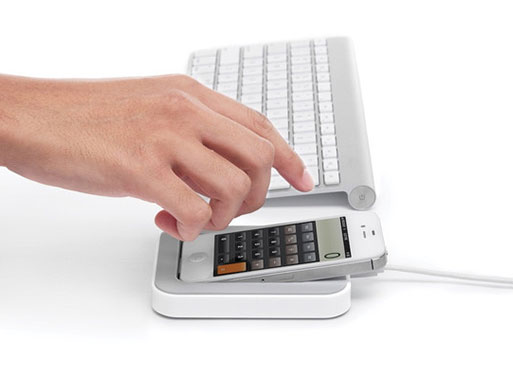 Your poor iPhone, it just clatters around on your desk without a real home. Sure, you plug it in to charge, but every time you pick it up to check the time/messages/email/news/calculation, you set it back down with an unfriendly thud. No wonder it wants to join the circus. Save it from that particular fate with this little companion called the Saidoka. Think of it as a sidecar kind of dock, with a comfortable viewing angle to make your screen easy to read while your phone rests safely (and happily) charging.

"Micro-suction rails on the bottom of Saidoka keep it rock solid and in place, making it easy to dock and undock with a single hand or use your phone while it's sturdy and supported."
Available in Lightning (iPhone 5) or 30 pin (iPhone 4).
Available from
Bluelounge
, 49.00.