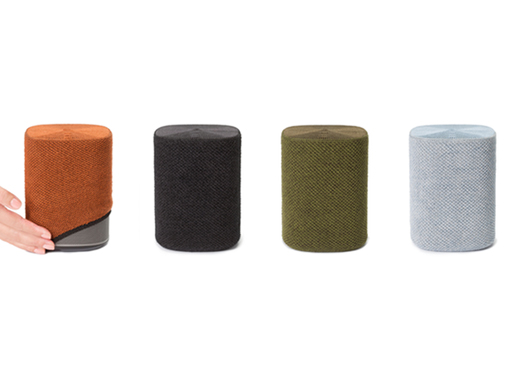 Okay, take a moment from your holiday shopping to consider speaker components to your home audio setup. Do you have Sonos? They look pretty good in comparison to other speakers, but what if you could cover them up with a knitted cover without compromising any audio quality? Soundskins (founded by VANMOKUM and designed by Studio Truly Truly) fit perfectly over Sonos speakers, letting them blend into your decor while still allowing you to use the functions. Nice, right?

-Full use of Sonos Push and Swipe functions
-Acoustically transparent
-Developed in collaboration with the TextielMuseum/TextielLab
Available from
Kickstarter
, €20.00+.