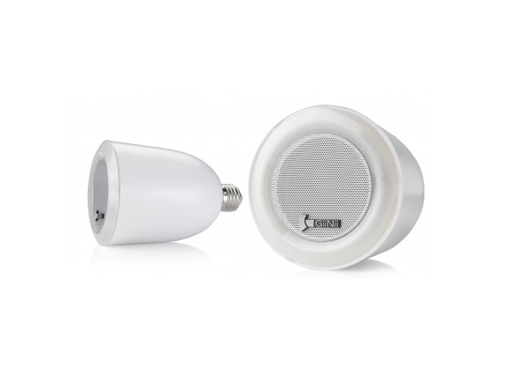 Hmm, an AudioBulb. It's pretty much exactly what it sounds like: a light bulb that has a speaker in it. It's an LED light bulb, of course, so it'll last for years (as it should be if you're shelling out a Franklin for it). Music plays wirelessly from your iPod/iPhone/auxiliary input source and installation is simple. Twist in the AudioBulb in a lamp or a light socket and then connect your device to the standalone base. You can have up to 8 bulbs and 2 different zones. Sounds like a pretty good idea, doesn't it?



AudioBulb system (base with 2 AudioBulbs), $299.00
extra AudioBulbs, $99.99
Available from
GiiNii
, $299.00.