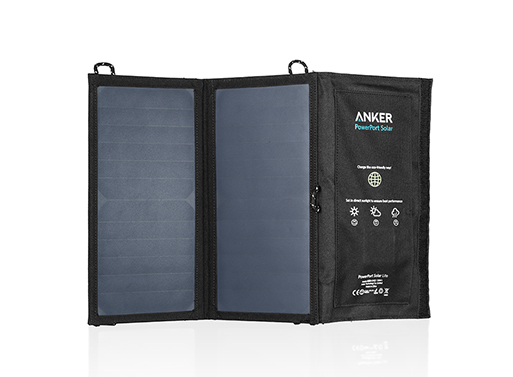 With all the news coverage of the flooding in Houston, it'd be silly not to assess your disaster preparedness plan. Do you have one? Do you have the necessary food, water, and gear, just in case your city is hit with a natural (or man-made) disaster? And, considering most of us rely on our mobile phones, do you have a solar and/or hand crank charger? If not, now's the time to get one, so you can at least be certain you can power up your device if the electrical grid fails you.

And, if you need a few pointers on what you should do or have on your list, the CDC Emergency Preparedness list is pretty comprehensive, or Ready.gov has some good info.
Above: Anker 15W Dual USB Solar Charger, $49.99

Epica Digital Emergency Solar Hand Crank AM/FM/NOAA Radio, Flashlight, Smartphone Charger, $21.95
Available from
Amazon
, $49.99.