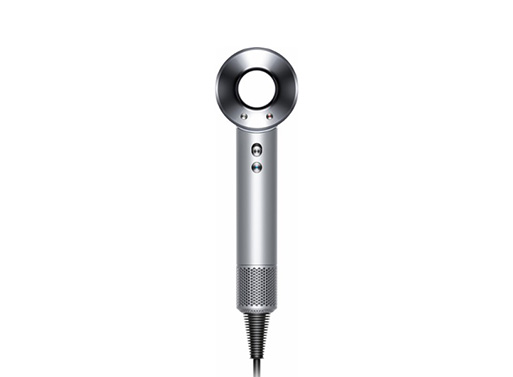 We can all agree that $400 is a lot of money to spend on a hair dryer. Not everyone is going to plonk down four big ones just for shinier, smoother hair that dries in half the time. Actually, if you have short hair, there's really no reason to read any further. However, if you've got longer hair, well, here's a personal review.


When you add up the time it takes to dry and smooth your hair, it becomes a sizable amount. I usually allotted about 20 minutes to blow dry my own hair (that's ~15 minutes for blow drying, and ~5 minutes for flat ironing out any residual frizziness, etc.), and I hated how long it took. It felt like a big waste of time, to be honest. I usually skipped blow drying altogether unless I felt like I should make an effort for a meeting or appointment.
With the Dyson Supersonic Hair Dryer, it takes me about 10 minutes of drying time total, and I don't need to use a straight iron to smooth any errant fly-aways or frizziness. In fact, after the first use, my husband, who was semi-interested in the new product, asked if I had used a straightening iron. Scout's honor, he did. It's also nice to hold and easy to use, especially if you like using a round or flat brush in your other hand.
So, is it worth it? If you can afford it, maybe. I've used it for about two months now, and I personally think it is. It saves me 10 minutes of time everyday and my hair is smoother. I also like the fact that it's smaller and more compact that other dryers. It's also prettier, of course, and quieter. The three different attachments snap on via magnets (handy) and there's just four buttons to control function (heat setting, fan speed, on/off, and a cool shot). I think it'd be difficult to find a hair dryer I liked better than this one, that's for sure.
Dyson Supersonic Hair Dryer set contains:
– Dyson Supersonic
– Smoothing nozzle
– Styling concentrator
– Diffuser
– Non-slip mat
– Storage hanger
Available from
Sephora
, $399.00.