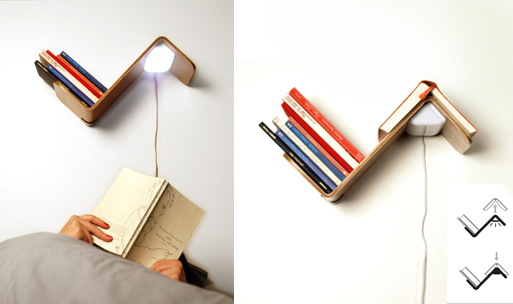 While this looks to be a perfect invention for readers (automatic sensor, brilliant!), take note that if you live outside of the U.K. you should be prepared to switch out the power plug, or ask after a customized version to suit you.
Lili Lite is a reading light, a bookmark and a bookshelf combined into one smart product. A sensor turns off the light when an open book is placed on the shelf. When the book is picked up again, the light automatically turns on. Lili Lite also has a switch to turn the light on and off manually. Lili Lite is a witty design that combines function and style in a simple but ingenious way.
designed by Thijs Smeets
21 x 31 x 19 cm
119 €, Buy it here.