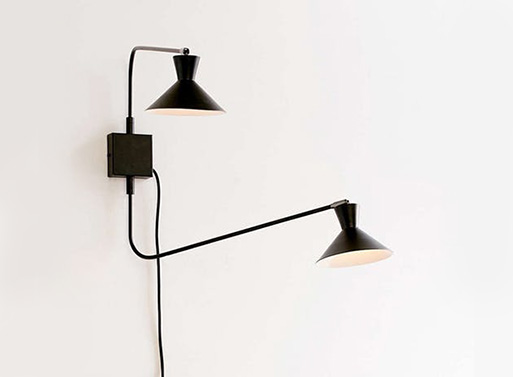 Not everyone can afford super expensive lighting, especially when that lighting might be going in, say, a kid's bedroom or guest room. They should just be happy they've got a light to read by, right? So, here's a break for you: five sconces under $150. Yep, you read that right, no zeros are missing. Now, I can't vouch for the quality, so keep that in mind… though, usually you get what you pay for, in my experience.

Above, Chelsea Double Sconce , $149.00
Dimensions: 27.5″l x 55″w x 21.65″h

Industrial Sconce, $89.00
Dimensions: 23.6″l x 7″w x 21.65″h

Myers Sconce, $79.00
Dimensions: 8.5″h x 5″w x 14″d

Ditte Sconce, $99.00
Dimensions: 12.5″l x 5.5″w x 23.22″h

Simon Adjustable Sconce, $89.00
Dimensions: 23″l x 7″w x 35″h
Available from
Spring
, $79.00 - 149.00.