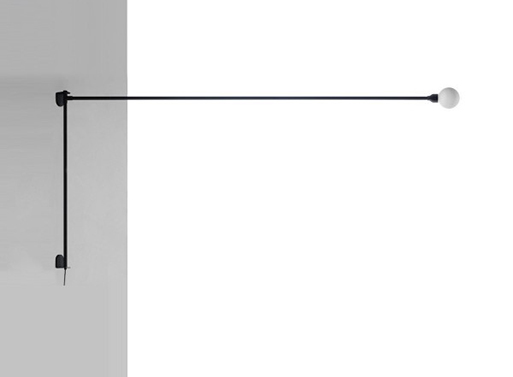 You're familiar with the Potence Lamp, right? Nemo has re-launched the original design by Charlotte Perriand in collaboration with Prouvé's Tropique house. The long-armed, L-shaped light rotates 180 degrees on the wall, which lets light reach all around a room, making the most of its single halogen bulb. Of course, this version is a little more pared-down and straightforward than the angled Potence. Don't tell anyone, but I think I prefer it.

Designer: Charlotte Perriand, 1938.
Manufacturer: Nemo Lighting
Size: Length 230 cm, height 104 cm
Material: Aluminium, metal, glass
Color: Black
Light source: Halo, B15d max 150 W
Available from
Finnish Design Shop
, $632.00.