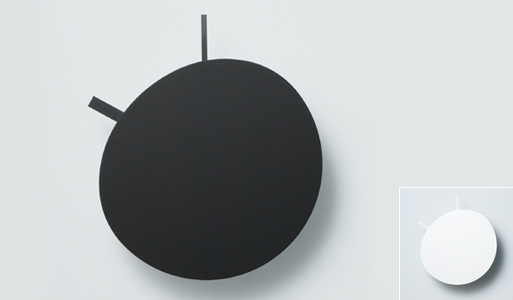 Take a look at this moon-inspired interpretation of the clock.
A clock with a form derived from the lunar phase considered most beautiful in Japan since ancient times. The hour and minute hands are emphasized as the absent "shadowed" portion passes over them.
Designer: Teruhiro Yanagihara
Materials: Aluminum
Dimensions: 5.3″ dia.
$99.00, Buy it here.
Tags: moon