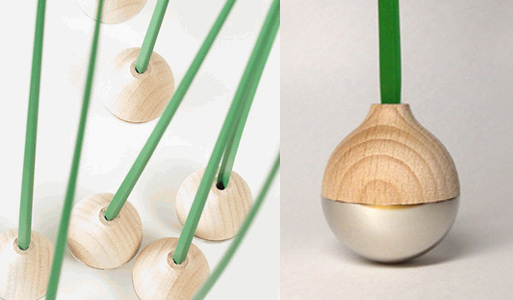 While this object might be a little off-the-beaten-path of gifts to give, you can pretty much guarantee that no one else will give the same thing (unless they read this site, of course).
This soothing art object is reminiscent of tall rice plants swaying in the breeze. Place it in your entryway and it will gently shake it's head to the right and left as people pass by.
by Hiromi Taki & Tomonori Ohata
$23.00, Buy it here.
Tags: Gifts, Gifts $1-$25