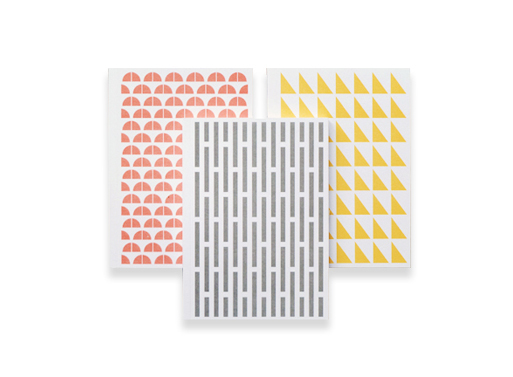 A little geometry will do you some good, especially when it has nothing to do with numbers and everything to do with decorating a simple notebook. Each blank book is hand-printed and you have your choice between Ruler (grey), Protractor (pink), or Set Square (yellow).
50 blank pages in each book which measures 4.25″ x 5.75″.
Available from
The Curiosity Shoppe
, 13.00.