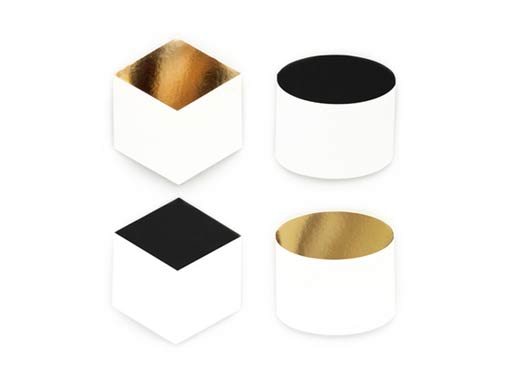 Just think, some people pick up cards at the supermarket. Pfft. Not you, of course. You have more of discerning nature and require a card that shows your stylish restraint and superb taste, maybe a card along the lines of these geometric beauties. Choose the Oval or Cube shape in black or metallic gold; the recipient will find a debossed black or gold "Happy Birthday" inside.

Textured envelope included.
CUBE: 4.5 x 5.3″ (115 x 133 mm).
OVAL: 4.3 x 4.2″ (115 x 133 mm).
Available from
Poketo
, 6.00.
Tags: Gifts, Gifts $1-$25