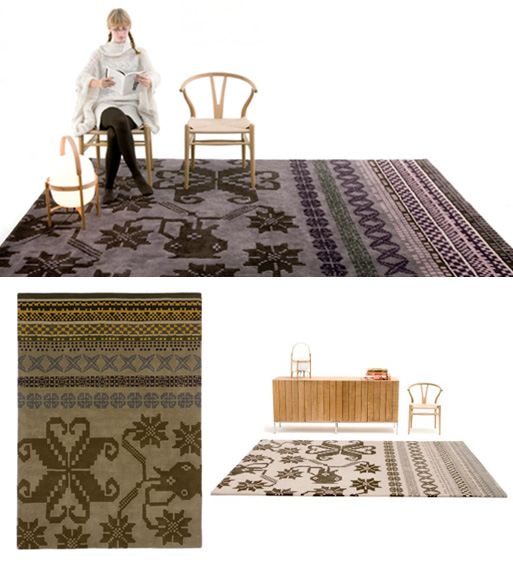 Traditional folk design cropped and updated with a softer palette…absolutely lovely.
Folk emerges from this recovery of the origins and ornamental culture. The collection incorporates floral motifs and borders as a representation of ancestral themes. It feeds on the sobriety of the traditional design of the borders and updates it to suit contemporary environments while maintaining its original folklore. The result is a rug in raw, purple and green shades that take you back to a warm homely atmosphere of legends and mythology.
Designer: Nani Marquina
Material: Handmade, hand tufted, 100% New Zealand wool
Dimensions: 5.6 x 7.9 feet, 6.6 x 9.8 feet
Custom sizes available – delivery time is 12 to 14 weeks

$2045.00 – $3010.00, Buy it here.