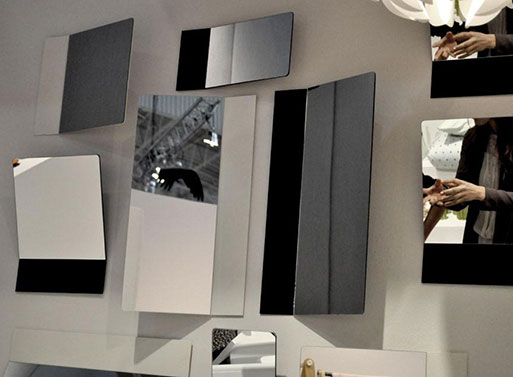 You might think a mirror is just a mirror, but that would be underestimating how much a small tweak can change a rather ordinary item. Marie Thurnauer has bent the Fold Mirror slightly away from the wall to give different views and angles of a room. The image above (from domus) with the Fold Mirrors en masse shows their potential dynamicity, and has me, at least, thinking about ordering at least three.

"The mirror is attached to the wall by the accompanying sliding mounting bracket and can be hung at both horizontal and vertical angles. The fixtures are completely hidden once the mirror has been mounted."
Fold is available in three different sizes in a matt black and simple, Scandinavian white.
Available from
Normann Copenhagen
, 35.00 - 70.00.