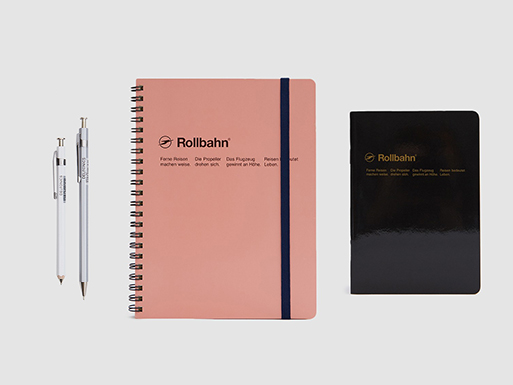 Get someone this Delfonics A4 Briefcase Set. Why? It includes a blush pink Rollbahn A5 Notebook, a black glossy Rollbahn Pocket Notebook, a Wood Ball Pen in silver, a Wood Sharp Pencil in white, and a white Delfonics A4 Document Case to keep everything together. What else will they need to sketch out their next great idea? Nothing.

Set includes:
1 Rollbahn A5 Notebook: spiral-bound, grid-lined, perforated pages, five clear plastic pockets, 140 pages
1 Rollbahn Pocket Notebook: staple-bound, grid-lined, 30 pages.
1 Wood Ball Pen: 0.7mm, refillable.
1 Wood Sharp Pencil: 0.5 mm.
1 A4 Document Case: textured white front, clear plastic back, envelope closure with snap fastening.
Materials: Wood / Metal / Paper / PVC
Made in Japan
Available from
Need Supply
, $54.00.
Tags: Gifts, Gifts $51-$75