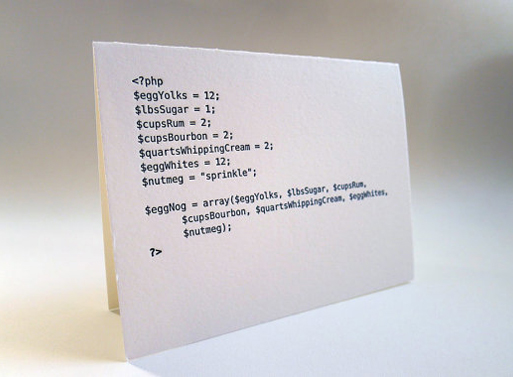 Web developers, embrace your occupation wholeheartedly this holiday season with these letterpress cards. There's several to choose from and all allow you to express your message in the familiar PHP code.
Shown above: Egg Nog Arrays Greeting Cards (Set of 4), $14.00

Here are a few others that caught my eye:

Happy New Year Letterpress Code Card (Set of 4), $14.00

PHP "Hello World" letterpress greeting cards (set of 4), $14.00
Available from
Code Cards Etsy shop
, 14.00.