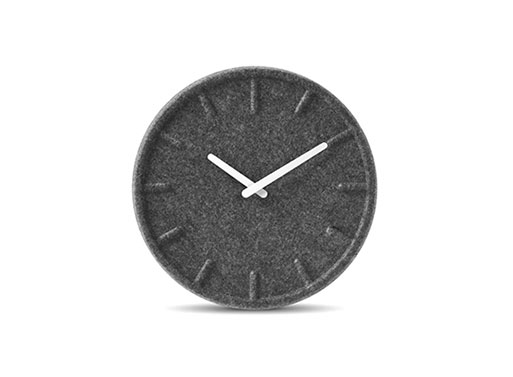 Made of felt, eh? Sounds nice, but what's even nicer is that it's made out of 60% recycled PET (Polyethylene terephthalate) felt. The PET felt helps with sound dampening and adds a soft texture to your time spot. Choose white, grey, or orange hands.

Brand: LEFF Amsterdam
Designer: Sebastian Herkner
Materials: PET felt
Dimensions: 13.8″ Dia
Available from
Design Public
, 199.00.