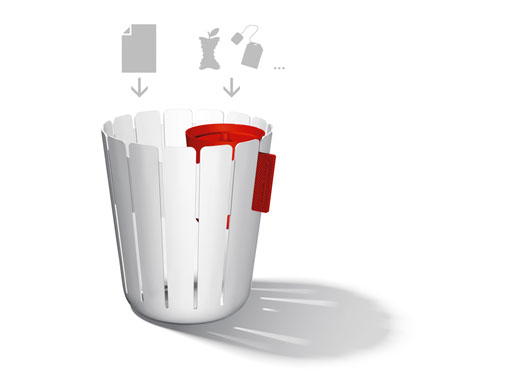 Well, this would certainly make separating your trash easy and straightforward. The small bin is perfect for compost, as it can be easily carried to your nearest compost heap and is dishwasher proof, while the larger bin will take your paper and plastic recycling. I'd say it's a smart choice for your kitchen or your office.
Designed by ding3000
14″h x 12.5″ diameter

Material: polypropylene
Available in Anthracite or White.
(Link and price updated July 23, 2012.)
Available from
Unica Home
, 65.00.