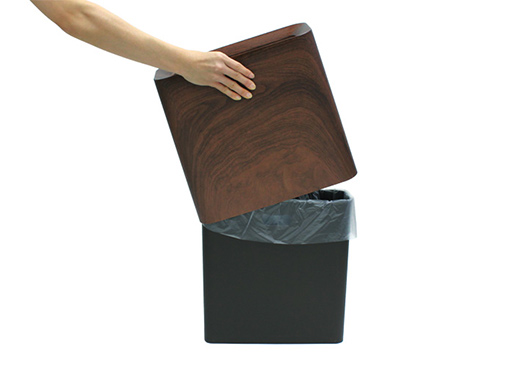 Why, yes, we have featured the Tubelor Grande Trash Bin before (back in 2013). But the Rosewood version is new, and can we just take a moment to appreciate how pretty it is? A pretty trash can- you certainly don't see one of those everyday. The design of the bin is made up of two parts: a decorative outer lid and the inner liner which holds the plastic bag. The result is a clean, streamlined look that would fit well within any room.


"Matching hole in the body and cover pieces that allows the trash can to be moved in whole with one hand."
Dimensions:
12.5 l x 6.5 w x 13.25 h inches
32 x 16.5 x 34 cm
Materials: Polypropylene
Colors available: White, Charcoal, Beige, Black, Rosewood
Updated price and link; originally posted Jul 31, 2015.
Available from
Luminaire
, $53.00.