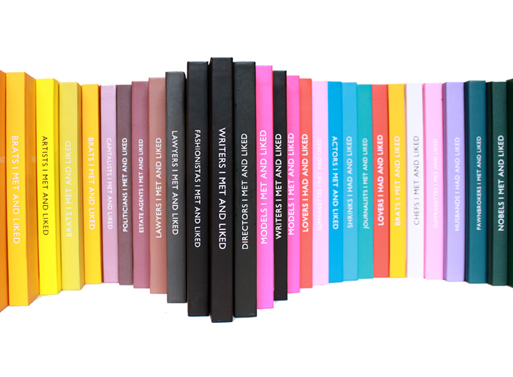 Keep track of your friends and foes with these colorful notebooks, or just pretend like you do and use it for notes and sketches instead (which would be my recommendation).
-matte satin cardstock cover
-160 blank pages of Lessebo Linn paper with sewn signatures.
Designer: Archie Grand, Sweden
Dimensions: 4 1/2 x 6 1/2″
Also available at Archie Grand, €11.95.
Originally published October 8, 2009.
Available from
Jasper + Black
, 13.00.
Tags: Gifts, Gifts $1-$25