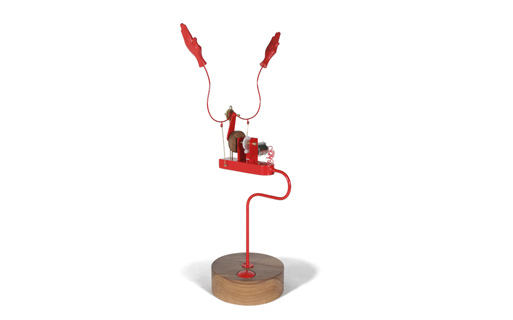 Forget self-help books, this little machine will boost your confidence in no time.
Designer: Martin Smith.
Manufactured: By Laikingland in the UK.
Description: Push the button and the Applause Machine claps it's hands for you.
Materials: Powder coated steel, brass, Walnut wood, plastic and motor.
Dimensions: Height 450mm.
Power: 2 x AAA Batteries (included).
Available in Currant Red, Signal Green, Traffic Orange, Graphite Black, and Chalk White.

£195.00, Buy it here.
Tags: Gifts, Gifts $100+