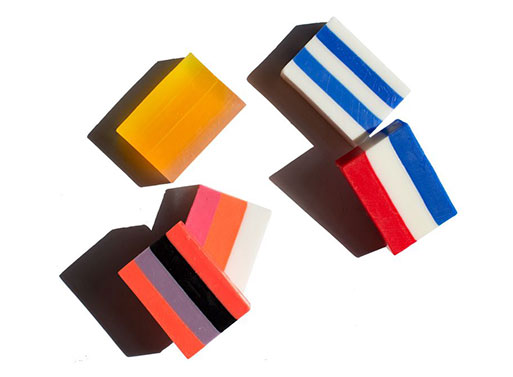 It's okay to be filthy when soap looks this good. Wary Meyers has all sorts of colorful stripes happening in their collection of glycerine soaps, and it's enough to tempt one away from a push pump and go completely with the old tried and true bar o' soap. Shall we purchase a few to show off in a soap dish for guests? Or will we be entirely selfish and enjoy them for ourselves? Maybe the trick is buy enough to do both.


Made in Wary Meyers studio in Portland Maine, by John and Linda.
"100% pure vegetable base- no parabens, no phthalates, no sodium laurel sulfate, no animal testing, no detergents, and no alcohol."
Available from
Wary Meyers
, $14.00.
Tags: Gifts, Gifts $1-$25