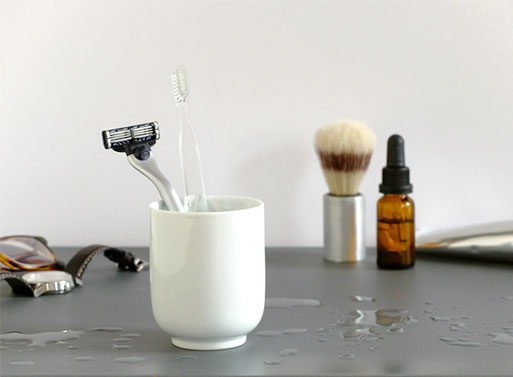 Razors aren't pretty. No matter how many designers and ad teams try to convince us that their super-duper-bajillion-bladed plastic handle looks cool, it just doesn't. So, why hasn't someone created the Ockham Razor before now? Who knows, maybe the world just wasn't ready for it yet. The Ockham is precision cast from solid metal that's easy to keep clean- no ridges or bits of plastic that pick up soap and limescale. Simple ergonomics and a balanced weight make it comfortable to hold and use. Back the project on Kickstarter to get your very own (only two days left, fyi).


Designer: Rob Hallifax
Made in England.
Compatible with standard Gillette Mach 3 blades (and other cartridge blades).
Available from
Kickstarter
, £30.00.