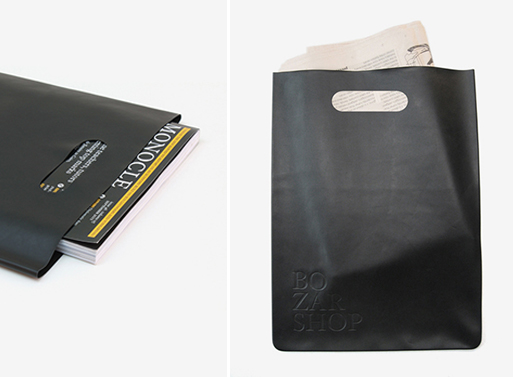 We posted this years and years ago (c.2007), and it's still one of my favorite reusable bags. Designed by Sylvain Willenz, each Stuff bag is made out of 100% natural rubber latex- that means it's stretchable and washable. It could be your everyday extra bag, perfect for stashing (or stuffing) extra things/purchases instead of using those oh-so-icky plastic shopping bags.

Designed for SWS (BE)
Made in the UK
Year of design 2007
Material: 100% Natural Rubber Ӭ
Dimensions: 36 x 27 x 0.6 cm Ӭ
3 Colourways: Black, Green, Blue
Available from
Sylvain Willenz
, €19.50.
Tags: Gifts, Gifts $26-$50