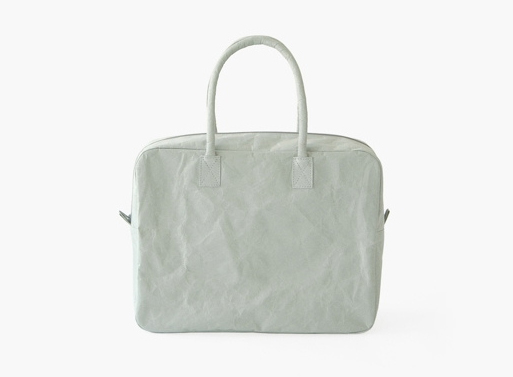 How long have you been waiting for the SIWA (pronounced shiwa) collection by Naoto Fukasawa to hit the stores? It feels like forever, doesn't it? The briefcase stands out the most to me, but only because I need/want one and I'm partial to the details. I'll do a separate post on the pouches.
All pieces are produced by the Onao paper company in Japan and are highly water-resistant and capable of carrying heavy loads (tested for up to 10 kgs/ 22 lbs).
Available from
greenergrassdesign.com
, 130.00.
Tags: Gifts, Gifts $100+, SIWA