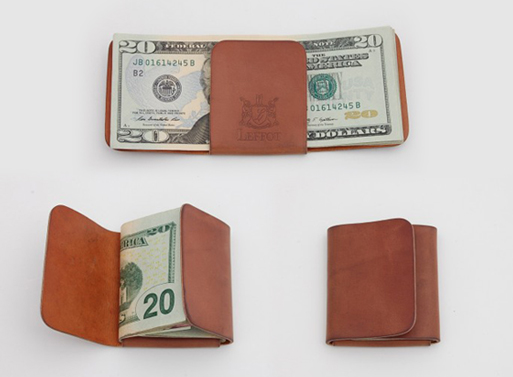 I love the simplicity of this leather wallet by Leffot. It's a single piece of "horse ass leather" folded three times to secure your cash. That's it, no fancy gimmicks. Some of the colors are back ordered, but expected back in stock mid December. See Leffot Blog for more details.

Small 2.5"³ x 2.75"³ folded, fits U.S. Dollars and no credit cards.
Large 2.5"³ x 3.5"³ folded, fits all international currencies plus a credit card or two.
$95-$120.
If you would like to place an order please contact Leffot directly at info(at)leffot.com or 212-989-4577.
Available from
Leffot
, 95.00.
Tags: Gifts, Gifts $100+