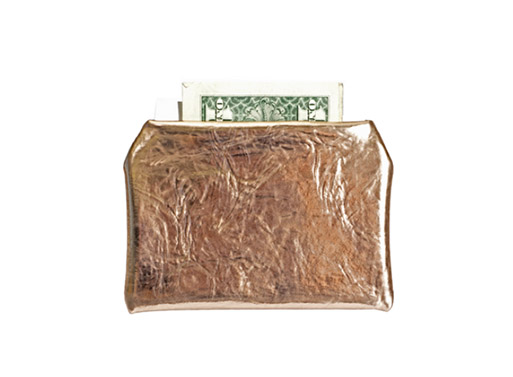 Do you need a Rose Gold Colla Card Holder from Otaat? Maybe not, but there's nothing wrong with wanting one. Once pocket holds your dolla dollar bills and/or business cards, all in a lovely rose gold cowhide leather case. And, if you prefer a less shiny (i.e. more conservative) version, Otaat has a black, camel, and navy options on their website.

Please note the surface shine will wear off with usage.
Manufacturer: Otaat
Material: Cowhide Leather
Dimensions: 4 1/2″ x 3″
Available from
Cooper Hewitt Shop
, $65.00.
Tags: Gifts, Gifts $51-$75