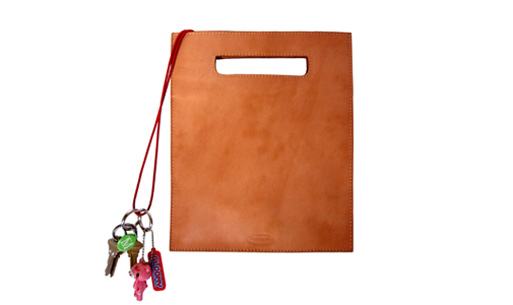 This bag gets top points for affordability and for the nice detail of the key ring…because, really, digging around for your keys is no fun at all.
Vegetable tanned leather. Red nylon liner, inner zip pocket, magnetized closure. Saintly ring attached to red cord to always keep things close by.
8 3/4″ x 10 3/4″

$49.00, Buy it here.
[posted by katie]