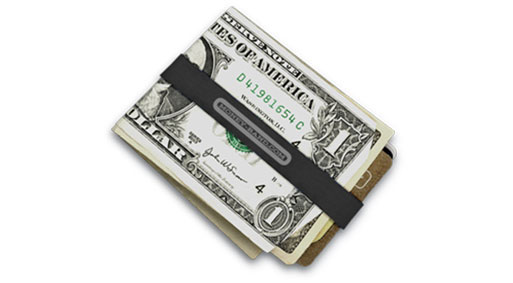 Custom manufactured to be exactly the right size for your cash and credit cards, this rubber band will minimize bulk and prevent pick-pockets (the rubber creates resistance, so you'd feel it being lifted).
Money-band is the original rubber band wallet replacement. More versatile and slimmer than a money clip. Many times slimmer and more ergonomically correct than your George Costanza hip-displacing leather variety.
If you're tired of rolling with a junk-filled hunk of leather, then Money-band is the way to simplify and keep a tight hold on your cash and cards.
$3.99,
Buy it here.
(Thank you James for the link.)
Tags: Gifts, Gifts $1-$25