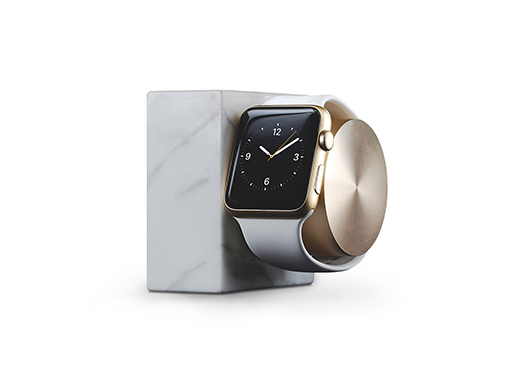 This is one seriously attractive Apple Watch dock. A brushed metal rotating arm is mounted on a block of solid marble, so while your watch charges, you can use and navigate at an optimal angle. Charge in the vertical, which is ideal for your desktop, or horizontal position, which isparticularly useful for bedside alarm use. The dock will provide a minimal charging base that suits the same simple elegance of your new(ish?) wrist device.

Works with your Apple Watch Magnetic Charging Cable.
-Rotating Arm
-Reversible design
-Vertical or Horizontal use
-Compatible with all Apple Watch models, sizes and strap styles.
Available from
Native Union
, $119.99.
Tags: Gifts, Gifts $100+